Elmar Walch sen.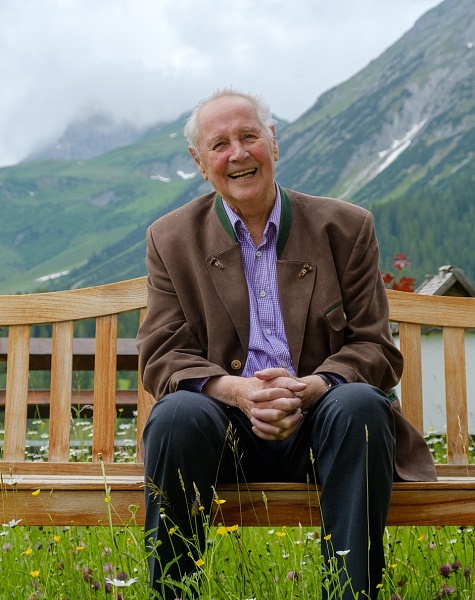 Elmar Walch sen.
(24.01.1928 - 04.10.2021)

A long, fulfilled, great,
gentle, happy life,
that gave so much joy to so many,
has come to an end.

We are grateful that we were blessed to have you with us for so long,
and yet we miss you incredibly!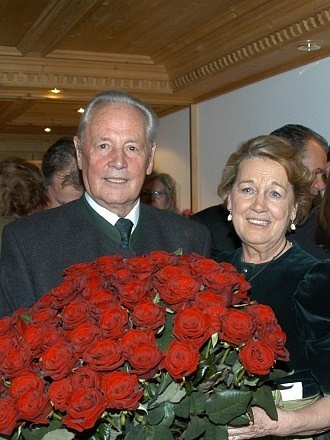 In Memoriam
Interview with Elmar Walch sen. on his 80th birthday in January 2008

We have celebrated Elmar Walch's 80th birthday - a very special event for our family and a wonderful opportunity to look back onto the rich life of our father...

Elisabeth: Tell me what Lech was like, when this all began?

Elmar Walch: In those days, we still had our mountain farmhouse, where our family had been living for generations. It was right here, on the spot where the Hotel Angela stands today. Those were the early days of tourism in Lech with the Krone, the Tannbergerhof and the Post as the first hotels. Then, in 1925, Engelbert Jochum and Ludwig Schneider founded the ski school.

Elisabeth: And that was of course the focus of your activities for many years.



Elmar Walch: I started working there as a ski teacher in 1948, just after the war. Between 1968 and 1988 I was in charge of running the ski school, so I experienced at first hand and simultaneously two aspects of the tremendous boom in tourism in Lech.

Elisabeth: You mean both down at the ski school and up here at home?

Elmar Walch: Exactly. In 1962 we built the Pension Angela on the site of the family farm. But running both a ski school and at the same time a bed and breakfast (to begin with) and (later, after 1975) an hotel would have been impossible without Luise. After our marriage in 1965, she put all her talent and energy into looking after our guests. She is after all the professional hotelier, who grew up in what was the family's business and learned the profession from the ground up. That left me free to devote myself to the job of managing the ski school, something for which I owe her a tremendous debt of gratitude, and which I would like to acknowledge again here.

Elisabeth: You also put a lot of work into the business of the municipality and the Tourist Office. Looking back, I have to say that I admire the openness with which your generation embraced new ideas.

Elmar Walch: It was very exciting to be involved in the decisions that shaped the future of Lech. A tiny, remote mountain village was transformed into a fashionable winter resort for guests from all over the world. Mountain farmers became, during the winters, ski teachers and hoteliers. I believe that this successful but measured transformation was to a large extent made possible by my generation's strong attachment to its roots.

Elisabeth: … and its modesty and unassuming nature. My impression of you is of someone with deep roots in Lech and very close ties to its natural surroundings.

Elmar Walch: I grew up here, after all, and I know every inch of it – in winter and in summer. When I was a boy, I minded the cows on the very land on which I go hunting today. And as a young man, I cut hay on the meadows and mountain pastures which I skied down in winter as a ski teacher and winter guide with my class.

Elisabeth: A busy life and a lot of work…

Elmar Walch: My work and especially the contact with our guests in the ski school and back at the hotel have kept me young. And although I certainly appreciate the fact that, since we handed over the day-to-day running of the business, I now have the freedom to go hunting or to spend time with our grand-children, I am not planning to give up all contact with our guests. After all, over the years, many of them have become dear friends.