Summer Music
MUSIC is capitalized; here are our highlights:
Lech Musicians Day
Lech Classic Festival
Jazzbühne Lech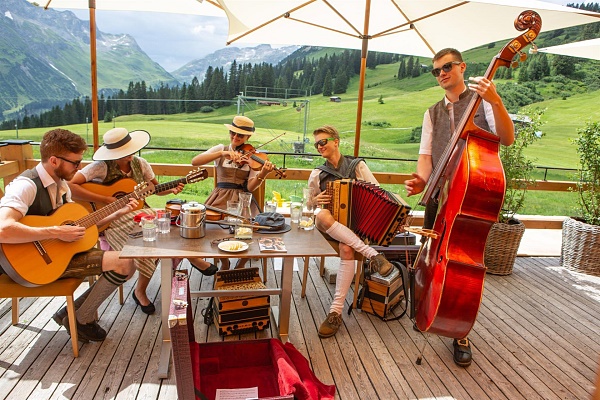 Lech Musicians Day
24th July 2021

Children and adults in various costumes, young and old dancers, musicians, a colourful hustle and bustle. Until late in the evening, Lech plunges deep into a cloud of folk music.

At the Lecher Musikantentag in Lech Zürs am Arlberg folk musicians, singers and dancers from Austria, Germany, Switzerland and South Tyrol meet in Lech am Arlberg and transform the place into a large concert hall. Not only the different musical styles make the concerts unique, but also the diversity. Woodwinds, brass, percussion, plucked and stringed instruments as well as choirs reflect the musical breadth of the entire Alpine region.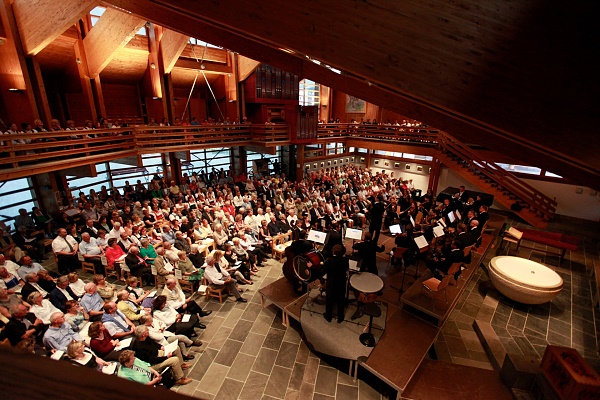 Lech Classic Festival
2nd August to 8th August 2021, daily at 5pm
"Ode to Joy"

This time around, the "9th Lech Classic Festival 2021" from 02-08 August will be dedicated to Ludwig van Beethoven's most famous works. Unfortunately, the 2020 "Beethoven Festival" was cancelled due to the coronavirus. We will instead celebrate the famous composer's 250th birthday 1 year later. The celebrated figure will have to forgive us this delay.

In the grand tradition of the "Lech Classic Festival", you can expect - as always - special musical experiences performed by international artists.

Further information about the programme can be found at http://www.lech-classic-music-festival.com/
Jazz Bühne Lech
11th August to 15th August 2021, daily at 9pm

Jazz in all its variations lies at the heart of this musical festivity but contemporary music also has its time to shine.

The quality and authenticity of the music are essential for us, which is why we host Jazz musicians of international renown. One of the things that makes our Jazz stage so special is its size which guarantees a specially personal atmosphere.

More information at www.jazzbuehne-lech.at